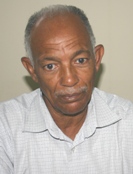 Ahmed Allaithy Hassan Mohamed
Teaching Practice Supervisor
Education and Cultural Studies
College of Arts and Sciences
Telephone: (+968)95894421
Extension: 462
eMail: allaithy@unizwa.edu.om
Office Location: Students Book Store building 24
Time at UoN: Since 2004

Received Higher Diploma in education from the university of Omdurman Islamic in 1982, and received B.A. in sociology from the university of Cairo. KRT in 1974. His research interests are education studies.
Academic Qualification
Area of Specialization
Administrative Positions
Teaching Responsibilities
Research Interests
Publications
Research Projects
Consultancy
Professional Membership
Award and Recognitions

..

Update your profile