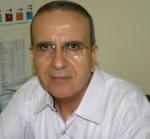 Mr. George Hijazin
Lecturer
Foreign Languages - English Section
College of Arts and Sciences
Telephone: (+968)25446200
Extension: 884
eMail: george@unizwa.edu.om
Office Location: 11G-4

Received his M.A. in Linguistics from the University of Jordan in 1995, and his B.A. in English and literature from the same university in 1983. His research interests are in Lexis and ESP.
Academic Qualification
Area of Specialization
Administrative Positions
Teaching Responsibilities
Research Interests
Publications
Research Projects
Consultancy
Professional Membership
Award and Recognitions

.

Update your profile