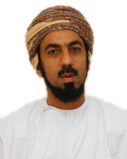 Dear students,
It is my pleasure to welcome all of you to the University of Nizwa, and I do expect your participation in the construction of this vital and important institution. We thank God who has blessed all the past years efforts with the issuing of the decision of the University of Nizwa establishment on the 3rd of January 2004, and the decision number 60/ 2004 about study commencement by the academic year 2004/2005 issued on the 27th of July 2004 by his Excellency the Minister of Higher Education, and which has come as an execution of his Majesty Royal Decree number 41/99 in relation to private universities and its executive panel. Efforts have been made recently to prepare the temporary university campus in Birkat Al Mouz which constitutes another pier in the support of this project on the part of the builder of Oman, his Majesty Sultan Qaboos Bin Saeed. Indeed, his Majesty may God protect him and bless him has issued his royal orders in relation to the use of the inboard Qaboos school of Al Jabal Al Akhdar people in Birkat Al Mauz as a temporary place till the finalization of the buildings of the university campus. The University of Nizwa first council of trustees believes that the success of this project comes as a natural result of good planning and execution.
This is why we shall make this view come true through:
Team-work inside the university and while interacting with the society.
Effective response to workplace needs and emphasis on academic programs quality which should provide for a good building up of the individual and his preparation for the sake of a changing world that requires a positive interaction with its components.
Enhancement of interaction with the society at all levels, institutions and individuals to fulfill the objectives of sustainable development.
Establishment of strong bases for academic and professional cooperation with a range of well grounded and leading universities across world continents which would prove to be of great benefit primarily for the joining students as well as for the good worldwide citizenship.
Beginning with about 30 university specialties whose ingredients you will find on this website.
Emphasis on the fact that whatever specialty the student chooses, we shall grant him/ her the opportunity of computer literacy as well as life skills building up with a special focus on such skills as interaction, team work, and initiative taking as well as generosity, and good planning.
May Peace and God's Mercy and Blessings be upon you,
Prof. Ahmed bin Khalfan Al-Rawahi
Chancellor of the University of Nizwa