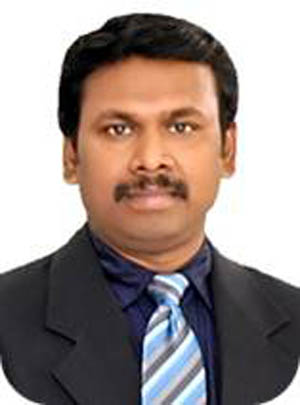 Greetings!
At the outset, on behalf of the office of the Asst.Dean-UG Studies (CPN) my whole-hearted welcome to the College of Pharmacy & Nursing!
The vision & mission statement of the college has been enunciated meticulously in the CPN further fosters the CPN's seven (7) core values i.e. Academic Leadership, Research Excellence, Community Engagement, Transparent Governance, Unwavering Ethics & Integrity, National inclusivity, and Teamwork, point out the standings of the college. At present, to meet the needs of the aspiring national & international students, who wish to turn out to be the members of the health care fraternity in the Sultanate of Oman and across the globe, the CPN at University of Nizwa is offering six (6) outstanding programs, Bachelor in Pharmacy, Bachelor of Science in Nursing, Diploma in Pharmacy, Diploma in Nursing, Bachelor in Pharmacy Bridging and Bachelor of Science in Nursing Bridging. The afore-mentioned programs offered at CPN, impart an exhilarating learning environment that cultivates critical thinking and problem-solving competences thru pragmatic, experiential learning, which are all underscored in the strategic objectives of the college.
The office is exceptionally delightful to support the students, one-on-one basis in the entire academic related affairs right from the registration to graduation. Please feel free to contact me if you require any information related to CPN-undergraduate studies. ALL THE BEST!
Dr. Manickam Balamurugan. M.Pharm., PhD.,
Asst. Dean-UG Studies, College of Pharmacy & Nursing (CPN)
Office: 33-3
Extension: 518
E-mail: manickam@unizwa.edu.om