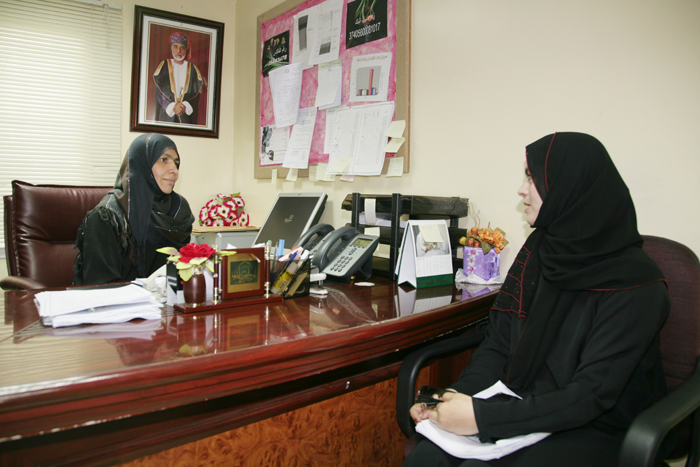 Establishment of the Centre:
The Centre for Social Care was established through the Chancellorís Decree (No: J.N/R.J/24/2008) for approval of the organisational structure of the Trusteeship of the Student Affairs, on Saturday, August 30, 2008, so as to stay on the course of changes and developments constantly witnessed by the University.
The decree summarised the mission of the Centre for promoting virtues, constructive awareness and positive thought within the student fraternity in order to be consistent with the mission of the university. The purpose is to nurture a generation that is capable of facing the challenges and realities of the post graduation period and competent enough to deal with them with competence and confidence.
Looking after the students from all aspects was the second aim of establishing this centre.
Vision of the Centre:
The Centre strives to be one of the most vital channels of communication between the student and what is being offered by the University, in the form of social, medical, residential and psychological services. It thus aims at being at the forefront of nation building efforts at the University.
The vision of the Centre pours into the welfare of the students and raising them morally and psychologically so as to put them on the path of success and creativity to serve their generation and enrich the intellect.
Understanding a student, lending ear to his concerns, comprehending his worries and empathising with him to overcome his problems quickly in a very short time is not an easy task. The Centre must listen to a student with patience and seriousness and compassion in order to find suitable approach and effective means to solve his problems and smooth out the hurdles from his way to enable him move forward in his academic career.
Correspondingly providing psychological sanctuary and solace to a student is considered to be one of the main constituents of his academic, practical and intellectual success.
Similarly making available suitable abode with relevant required facilities of furniture, utilities, security, supervision and transport to a student is vital to attract other students of both the sexes.
Responsibilities of the Centre:
The Director:
The Director sets the strategy for functioning of the Centre, oversees the mechanism and dynamics of day-to-day implementation to ensure that the plans are carried out and executed in reality.
He resolves the studentsí problems with participation of other officials at the Centre in light of the Universityís regulations and in accordance with instructions of the Assistant Dean for Student Affairs. He undertakes field visits to the residential units, offers necessary advice and relevant guidance to the students, listens to them and conveys their demands and requirements to other appropriate departments of the University.
He is kept informed and updated about incoming matters from other units of the University or from the external establishments for his approvals, instructions and for doing the needful.
Hereunder are the details of units of the Centre and the responsibilities assigned to them: