About the CCSIT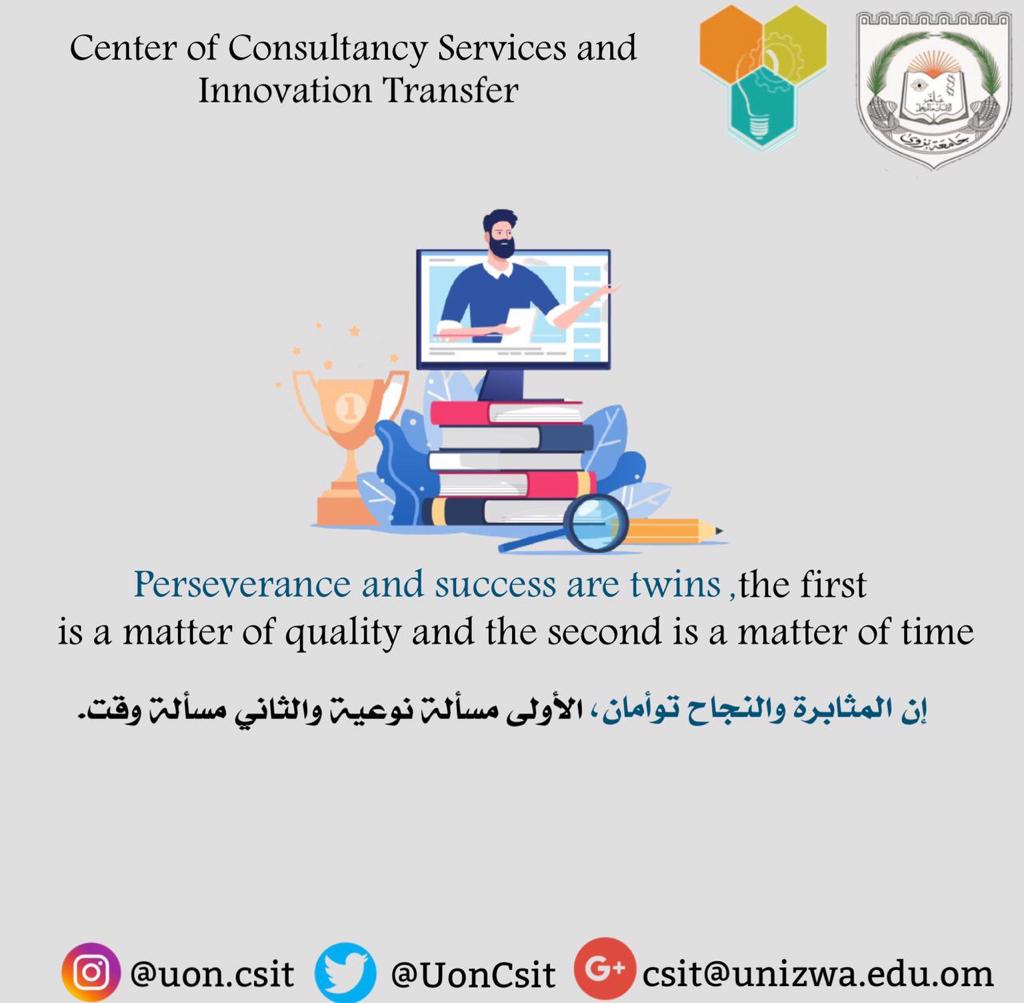 CCSIT was established in 2013 in UoN for the aim to promote a culture of knowledge dissemination and acquisition through consultancy services and innovation.
CCSIT play avital role in the exchange of wealth of knowledge and expertise between Industry & academia to achieve the goal of socio-economic uplift of national and international challenges. It works also to provide support to qualified UoN university staff to provide high quality, credible and accredited consulting services. Also, the center works to take advantage of the university's resources and expertise to activate the results of academic knowledge and research results to create innovative solutions to serve society and the economy.
1.1 Scientific knowledge and sustainable development
CCSIT and UoN, values all initiative from all organizations that contribute to community service by directing human resources and exploiting other resources and laboratories in finding solutions to many daily challenges in all sectors.
The University of Nizwa provides important and effective advisory services that enable it to exchange knowledge, educational and practical experiences with the governmental and private sectors, as well as institutions, and to prevent negative and negative decision-makers.
1.2 Humans are the greatest wealth.
The University of Nizwa has more than 450 faculty members in various fields with international work experience), from more than 50 nationalities. They are highly qualified human resources with very good industrial experiences from different countries of the world in various disciplines.
The university also has a group of academic researchers, technicians and experts, as well as a group of international experts that are used to carry out specific tasks.
The Question: How can it be directed to serve the local and global community?