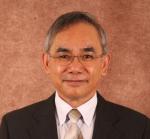 Mr. Sabtu Bin Hj. Hitam
CPN Academic Advising Officer & Lecturer
School of Nursing..
College of Pharmacy and Nursing
Telephone: (+968)91360315
Extension: 513
eMail: sabtu@unizwa.edu.om
Office Location: 33-17..
Fax: (+968)25446236
Time at UoN: Since 2007
Qualification:
Master of Psychology (Counseling)
Bachelor Science Nursing† (BSN) (Honest)
†
Specialization:
Mental Health Nursing
†Counseling
†Research
†
Research:††††††
Effectiveness of Using Computer Assisted Instruction In Learning Drug Dosage Calculation Among Nursing Students University of Nizwa, Oman (on-going).
†Cytotoxic and antimcrobial agents from Manihot esculent(Cassava) grown in Sultanate of Oman (on-going).
†
Awards: †††††††
2009 Exemplary Staff Award
†Ministry of Health Dakhlia Region, Sultanate of Oman,
†For being outstanding staff in nursing education
†††††††††††††††††††††††††††††††††††††††††††††††
2001 Excellent Performance Award
Johor Medical Groups, Malaysia
For being outstanding staff in Puteri Nursing College
†
1992 Excellent Performance Award
†Ministry of Health Malaysia
†For being outstanding staff in Hospital Permai, Johor
†
Teaching philosophy:
As †a nursing educator I want to change the students into practical, skilled, competent and safe nursing practitioners. I belief education is where I can have the greatest impact. I want to create the learning arena into a† be healthy, supportive environments in which the students can learn and grow. I want to mold my students into understanding the professional world they will inhabit and be able to create a difference in their attitude towards life, work, the† services they will render and their profession. To be an effective educator, my students must be provided with the opportunity to take responsibility for becoming life-long learners. I want my students to become empowered by their own learning and development as professional nurses. My goal is to teach the whole person: the cognitive, affective, and behavioral dimensions of the human being. In summary, I believe that as an educator I should be responsible for what they learn and their achievement.
†
†
Academic Qualifications
Master of Psychology (Counseling), National University of Malaysia, 1998
Bachelor of Science in Nursing, Malayan University, 1994
Post Graduate Diploma of Psychology (Counseling), National University of Malysia , 1993
Teaching Activities
Psychiatric Mental Health Nursing, addresses the concepts of mental health and various types of mental health problem, their causes, treatment, and nursing management. It also addresses non-invasive / non-drug therapies and nursing implication and client / patient education, 2008 till current
PSCH150 Psychology, introduce the students to the discipline of psychology and its development, terminologies, schools of thoughts, the various branches of psychology, and the application of psychology in the practice of nursing. Psychological concepts such as emotion, perception, motivation, hope, stress, coping, intelligence, memory, teaching, learning, pain and pain management, and psychological development throughout the lifespan will be dealt with., 2008 till current
NURS#10 Counseling, introduces the students to the theory/knowledge of counseling; the characteristics of an effective counselor; theories and techniques of counseling; the stages and processes of counseling; the problems faced by beginning counselors; and the application of counseling techniques in nursing practice. Students will be guided in the development of beginning skills in counseling., 2009 till current
NURS490 Nursing Research , Introducing the students with research methodology and the conepts in conducting research. , 2008 till 2017
NURS491 Graduation Project, Introducing and guiding the students with step-by-step in conducting research process , 2008 to 2017
NURS220 Adult Nursing I, Introducing the students with the concepts and practice in adult nursing , 2010 to 2015
PSCH300 Pharmacology, INtroducing the students with the the kowledge and pracrice in pharamacology, 2011 to 2014
Research Activities
- Research Interests
Social Research in relaiton to health and illness
Laboratory research in relation to plants and cytoxicity
- Publications
Article:

1. 2020 Pharmacological and toxicological activities of the extracts of papaya leaves used traditionally for the treatment of diarrhea, Amzad, M.A., Hitam, S., & Ahmed, S.H.I. (2020). Journal of King Saud University. Science 32(2020) 962-969
Faculty Administrative Experience
2016 - Present: College of CPN Bpard Committee Mmember
2015 - Present: Committee Member for Curriculum Development Commiittee
2014 - Present: Committee Member College Healthy Lifestyle
2014 - Present: Chairperson for Department Disciplinary Committee
Membership in Professional Bodies
1995-Present: Malaysian Counseling Assiociation
1978 -Present: Malaysian Medical Assistant Association
Award and Recognitions
2019 Best Research Oral Presenter, 2nd. International Nursing Conference Padang, Indonesia
2013 Exemplary Nursing Award, Director Governorate of Health Al Dakhlia, Nizwa, Oman
1996 Exemplary Staff, Ministry of Health of Malaysia

..

Update your profile